Mini Matron Apron
Small Matron Apron, perfect for those who prefer their apron to be more of a little decoration rather than keeping their latex clean.
As this is a Mini Apron this is perfect to wear with a micro Mini skirt such as our Anelia skirt without looking over the top.
If you prefer a larger apron then take a look at the Medical Apron.
Skirt shown is the Dimana Zip Skirt.
---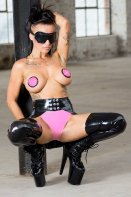 Blindfold
Latex blindfold perfect for the club or the bedroom.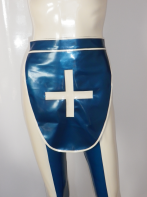 Medical Apron
Adjustable medical apron.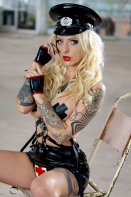 Gauntlets
Add the finishing touch and a little fun to your outfit with these latex gauntlets.