Djena Pencil Skirt
Latex Pencil skirt, Classic shape, fit and length. With a zip at the rear. The Djena Pencil skirt is available in a range of colours to suit.
---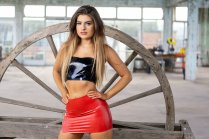 LaToya Skirt
Classic length mini skirt, this will show your figure perfectly. Wear tight and polished.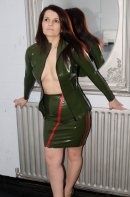 Military Skirt
Classic Military skirt with diagonal front zip.