Military Choker
Military Choker with red star
Fastened by a 3 bar clasp at the rear.
Wide choice of colours available to enable you to match your clothes.
Other chokers designs available.
---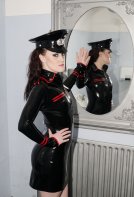 Military Dress
Military dress, perfectly cut to show who's boss.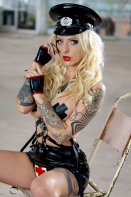 Gauntlets
Add the finishing touch and a little fun to your outfit with these latex gauntlets.