Ivana Skirt
Ivana latex skating skirt.
Ideal for the dance floor or the dominatrix.
Teams perfectly with either shoes or thigh high boots.
Pull on skirt with waistband.
A must for every latex fan.
---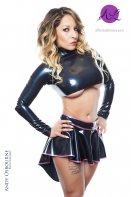 Kali Skirt
Alternative to the skating skirt, the Kali skirt is longer at the back than the front.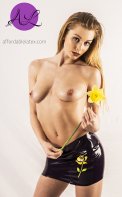 Rose Skirt
Classic length mini skirt with the addition of a decorative rose on the side.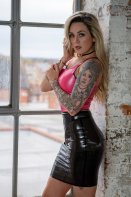 Djena Pencil Skirt
Classic Latex Pencil Skirt.